I am very excited to be hosting November's
FoodnFlix
event. I have chosen the movie "A Man Called Ove". I first read the novel by Fredrik Backman back in 2016 and wrote a
review of it here
.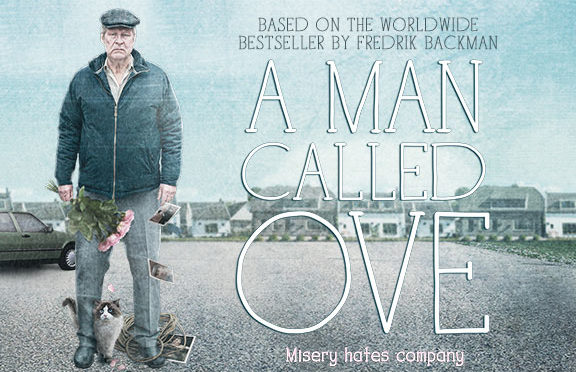 The movie is every bit as good as the novel......
I normally steer away from movies with subtitles but having loved the book so much I really wanted to watch this movie. As soon as I did, I contacted Heather and asked if I could host FoodnFlix in the future. That was last year, this month was the first available opening. I can't wait to watch the film again.
It was announced in September of 2017 that Tom Hanks is doing an American remake of this film in which he will take the starring lead. I was hoping that it would be out before I was up to host but alas, it looks like it will be next year at the earliest.
Here is a short synopsis of the film as written by
Wikipedia
"Ove (Rolf Lassgård) is the quintessential angry old man next door. An isolated retiree with strict principles and a short fuse, who spends his days enforcing block association rules that only he cares about, and visiting his wife's grave, Ove has given up on life. After a boisterous young family moves in next door and accidentally flattens Ove's mailbox, an unlikely friendship forms."
And here is what I had to say when I reviewed the novel
"A Man Called Ove takes place in Sweden. It is about a grumpy guy who has lost his wife of many years and now has been replaced in his job by a younger man. He has decided to kill himself and join his wife but God has other plans and each attempt is foiled by someone or some new situation that desperately needs his help. It is one of those books that pulls you into the story and makes you feel like one of the cast, all of whom become quick friends."
This is a fun, feel good movie and I cannot wait to see what you think of it and what you are inspired to create. Please email your submissions to me at wendyklik1517@gmail.com or just leave a comment and link to your post in the comments below. I will assume that your comment gives me permission to pull a photo to use in the round-up on November 30, 2018. Please provide your information no later than November 28th for inclusion in the round-up post.