Way back at the beginning of the month I told you of a
new swap
that I joined called Books & Bloggers and hosted the Lovely Ladies of
CGSwaps.
I was partnered with Tracy of
Pleasurable Pursuits
. Tracy is currently living in China working as a teacher for English as a Second Language. For those of you who follow me, you know that we have a daughter who came to us from China so I immediately felt a connection with Tracy. As I read through her blog I discovered we had a bunch of things in common. We both love to travel, food (both cooking it and eating it), and books (with a special love for historical fiction and cookbooks).
She also likes to read cookbooks as if they were novels. I did not, however, send her any cookbooks this time around.
The rules for this swap were to send 3 books to your partner. One that you have read and loved, one that you are interested in but have not read and one that your partner has on their wish list. All 3 books that I chose were on Tracy's wish list. I figured that since she was in China it was more important that she get what she is interested in as it is not as if she can run up to the corner and pick up a book for herself.
I sent Tracy the following:
The Hotel on the Corner of Bitter and Sweet, for the book that I loved. You can find my review here.
Seriously, I'm Kidding by Ellen DeGeneres as the book I'm interested in but haven't read. I LOVE Ellen DeGeneres.
My Father's Paradise. A novel of which I have no prior knowledge nor am I familiar with the author but Tracy had it on her list and after looking at the blurb on it I thought it would be a great read.
I was so excited when my package arrived from Tracy. These are the reads she chose for me: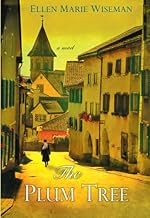 Behind the Beautiful Forevers, as the book that she loved and hopes I do as well.
The Plum Tree, a book that she is interested in but has not yet read
Henrietta's War, which is a book from my wish list.
Thank you so much Tracy!! I am very excited about the selections you made for me and I can't wait to start reading. Luckily I am going on vacation in a couple of weeks so I will have lot's of reading time available to me.

And thanks again to the Goddesses at CGSwaps for hosting this fun event.