This month during our
Eat the World challenge
, hosted by Evelyne of
CulturEatz
, we are visiting Kenya.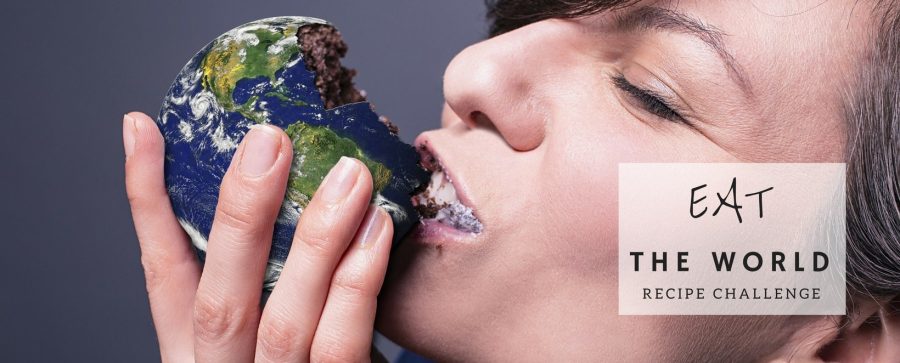 I had cooked a meal from Kenya that I shared on this blog a few years ago. It was during Lent and I was cooking from recipes found through the Catholic Relief Services. CRS provides us with recipes each year from third world countries. The idea is for us to feed our families from these meals and pass the savings on groceries to the poor in the world.
I try to do this each year and the CRS recipes are usually very tasty. This
Mukimo
was no exception. The meals showcased by CRS are meatless so for this challenge I wanted to try a recipe from Kenya that contained meat.
This Pilau (Pilaf) recipe takes a small amount of meat and stretches it a long way. I used 3/4 lb. of chicken and made 4 servings.
This recipe
, found at
How To DIYs
, starts off having you make a wonderful spice tea that you use to flavor your dish.
This allowed you to have all the flavor of whole spices without having to worry about how to remove them from your finished dish.
They then have you cook up your meat and a lot of onions with some garlic. Once the meat is cooked through you remove it from the pan and set it aside.
Other than that the technique is the same as any other pilaf. You saute your rice in fat before adding in the liquid, in this case the tea. Then you layer the flavors until you have a perfect, complete, one pot meal.
This flavorful, filling dish is the perfect introduction to foods from this country. It is mild and fragrant and stretches a small amount of meat to feed many.
Here are the other Kenyan recipes being shared today below which you will find the easy peasy and delicious one pot meal I'm sharing today.
Kenyan Pilau
This flavorful chicken and rice dish from Kenya is an easy and delicious one pot meal.
prep time: 10 MINS
cook time: 40 MINS
total time: 50 mins
ingredients:
1/2 t, cumin
7 whole peppercorns
3-4 whole cloves
1 cinnamon stick
1/4 t. cardamom
1 T. olive oil
2 cloves garlic, minced
1 t. ginger paste
1/2 large Vidalia onion, chopped
3/4 lb. boneless, skinless chicken breast, cut into bite size pieces
1 c. long grain rice
1 (15 oz) can diced tomatoes
1 small apple, peeled and diced
1/2 c. raisins
instructions
Place the cumin, peppercorns, cloves, cinnamon and cardamom into a tea infuser or wrap in cheesecloth. Fill a cup with boiling water and add the contained spices. Set aside.
Place 1 T. olive oil into a large skillet over med high heat. Add the onions and cook until translucent and fragrant. Add the garlic and ginger, stir to mix flavors. Add the chicken. Cook and stir until cooked through, about 4-5 minutes. Remove the chicken and onions to a plate and set aside.
Add more olive oil to the skillet, if necessary. Add the rice and stir to coat. Cook and stir until rice is translucent but not browned. Add the tea, stir and let cook for 5 minutes. Add the tomatoes and their juices. Stir, reduce heat to a simmer, cover and cook for about 20 minutes, until liquid is absorbed and rice is tender, stirring occasionally and adding additional water, if needed.
Return the meat and onions to the skillet along with the apple and raisins. Stir, cover and allow to warm through for a few minutes before serving.
notes
You can use any meat that you like in this dish.  It is a great way to stretch leftovers.
You can add diced potatoes to stretch this meal even further.
This recipe adapted from one found at HowtoDiys
Property of A Day in the Life on the Farm