Our theme for this week's Sunday Supper is Holiday Casseroles.
This could be a casserole that you would serve on your holiday table, like these delicious
Make Ahead Parmesan Mashed Potatoes
.
Or perhaps a casserole that you put together the night before to enjoy for breakfast before heading out to the Thanksgiving Parade or opening Christmas gifts, like this
sausage and vegetable strata
.
Vegetable casseroles, like this
cauliflower gratin
, make perfect side dishes on your holiday table.
In our household the Christmas Holiday Season starts with Thanksgiving. The Christmas China makes it's first appearance and is used for every meal until January 6th when we end our celebration with the Epiphany of our Lord.
We do a lot of entertaining during this time. It is not unusual to host 2 or 3 dinner parties, of various sizes, in the course of a week. Dinner parties mean that there is normally leftovers so I try to plan on how I will repurpose those leftovers for our meals when we don't have company. The best way to use up leftovers, I have found, is by making casseroles.
Today I am sharing with you a recipe to use up some of that leftover turkey. This Turkey and Noodle casserole is quick and easy to throw together, relying on canned soup for the rich creaminess it provides. Made extra rich with the addition of buttered cracker and bacon topping, it is not a diet friendly meal. It is, however, a delicious meal and a great way to serve up leftovers. After all, it is the holidays and you will have plenty of time and motivation to watch your diet in the New Year.
Should you have leftover veggies this is a great use for them as well or you can just add some frozen mixed veggies as I did here.
Turkey Noodle Casserole
2 c. leftover turkey, skinned, boned and chopped
1/2 lb. egg noodles, cooked per package directions
1 (10 oz) can cream of mushroom soup
1 (10 oz) can cream of chicken soup
1 c. sour cream
salt and pepper to taste
1 1/2 c. asst mixed vegetables (leftovers or frozen and thawed)
1/2 c. butter
1 c. cracker or dried bread crumbs
1/3 c. bacon bits or 5-6 strips bacon, cooked crisp and crumbled
Treat the inside of a casserole with cooking spray. Place the soups and sour cream in the casserole and stir until blended. Add the turkey, noodles and vegetables. Stir to combine.
Place the butter in a microwave safe bowl. Place in microwave and cook on high heat for 30 seconds, stir and cook for another 10 seconds if not completely melted. Place the cracker or bread crumbs in the bowl and toss to coat. Sprinkle over the top of the turkey and noodles. Sprinkle the bacon bits over all and bake in a preheated 350* oven for half an hour or until golden brown and bubbly.
Print Recipe
Holiday Casserole Recipes #SundaySupper
Breakfast Casseroles
Classic Casseroles
Creative Casseroles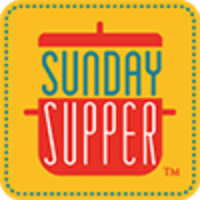 The Sunday Supper Movement is committed to bringing our readers delicious recipes that encourage them to gather and eat together around the family table. Search for your favorite ingredients on our
Sunday Supper website.
Also check out the
Sunday Supper Pinterest boards
for plenty more ideas and inspiration.